Mahavir Seva Sadan is primarily engaged in the manufacture, fitment and thereafter FREE supply of Artificial Limbs, Hands, Calipers, and Molded shoes to physically challenged people irrespective of their financial status, caste, creed or sex.
These prosthesis are also replaced / repaired free of cost whenever needed, due to deterioration or damage of such items. Till date there have been lacs of beneficiaries who have put their challenges behind.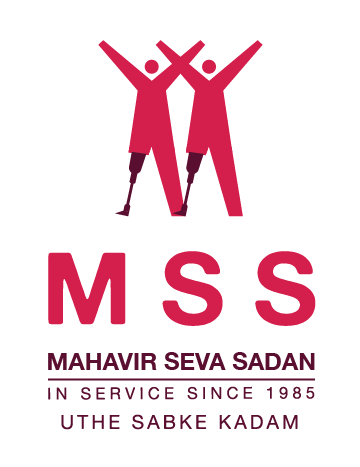 A team of dedicated & experienced technicians function under the supervision of qualified doctors, prosthetic engineers and physiotherapists. Advanced machines are deployed for the manufacture of limbs. Former patients with artificial limbs now work at Mahavir Seva Sadan to help their fellow brethren.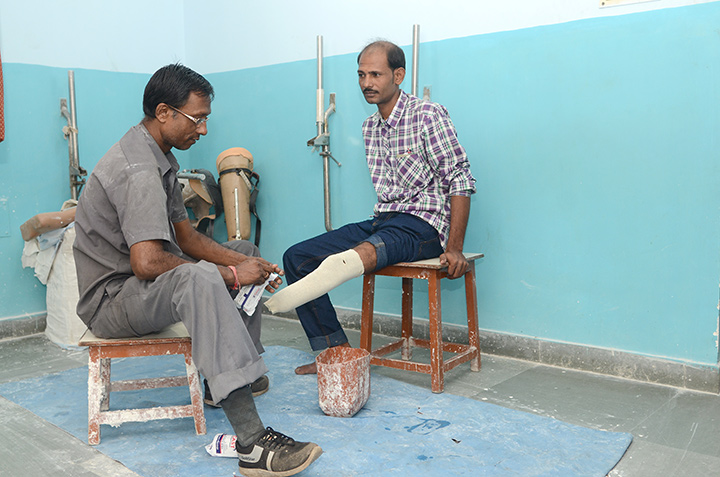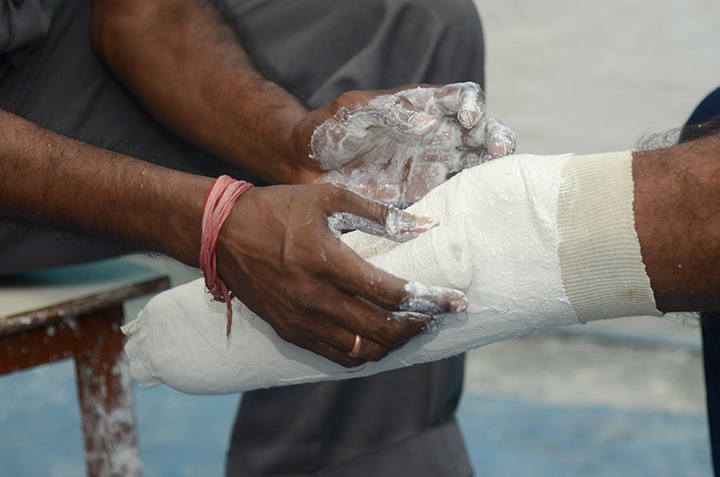 STEP 2: NEGATIVE CREATION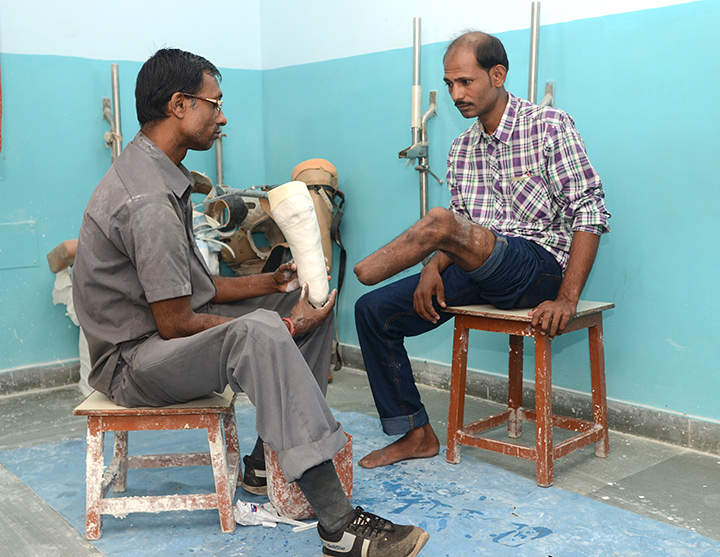 STEP 2: NEGATIVE CREATION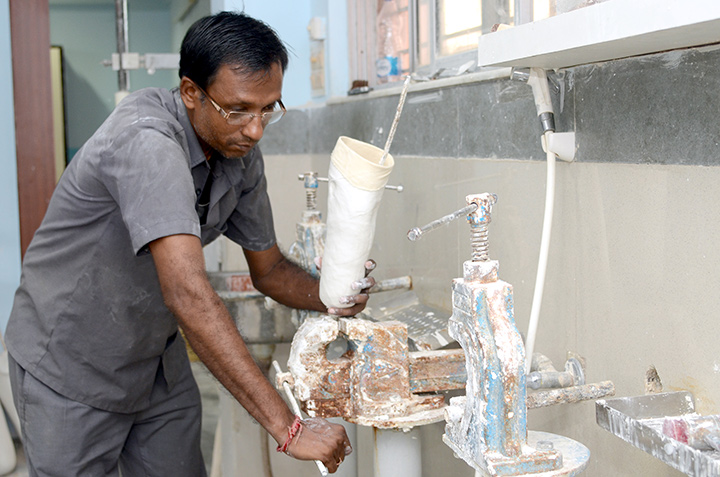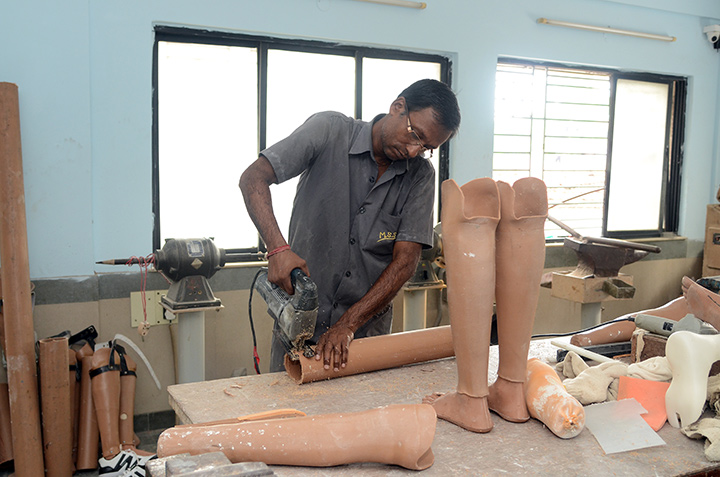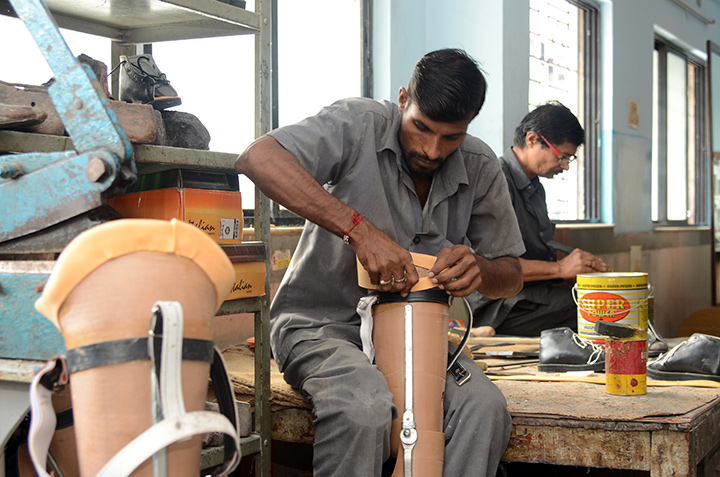 STEP 5: FINAL LEG CREATION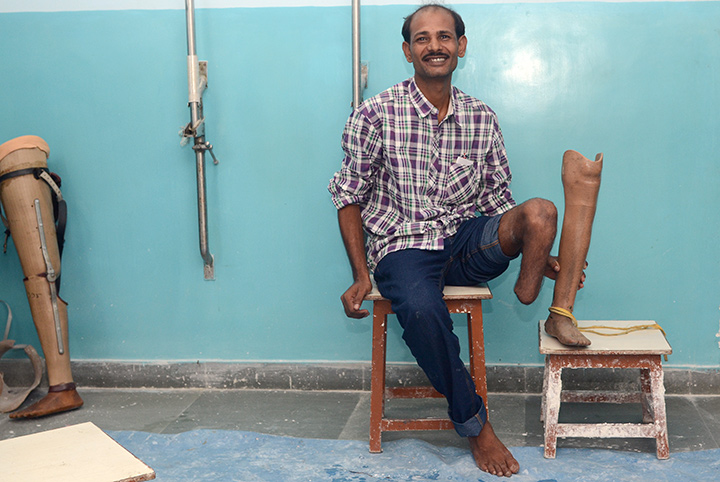 STEP 6 & 7: FIXING OF LEG AND PARALLEL BAR WALKING
We have held camps across India and in Nepal (8 camps), Malaysia & Singapore (3 camps each), Mozambique & Seychelles (1 camp each) and are now providing technical assistance for setting up independent units in these regions.
Many of the handicapped from remote places have difficulty in commuting to Kolkata to avail our services. To provide efficient and uninterrupted services, Mahavir Seva Sadan has introduced Mobile Workshops. 

We visit remote suburbs, districts and villages through out the country where full fledged camps are organized to provide artificial limbs and other services to the needy.