A Grave Reality Cerebral Palsy (CP) is a group of permanent movement disorders that appear due to brain damage in early childhood and even just at the time of birth. Often, symptoms include poor coordination, stiff muscles, weak muscles, and tremors. There may be problems with sensations like, vision, hearing, swallowing, and speaking along with recognition. In other words, this mental and physical ability could not develop. Across the world, 1 in 500 children born is inflicted with Cerebral Palsy. In India, there are over lakhs of children detected with CP and in West Bengal alone this figure comprises nearly 4.8 lakhs (2001). According to studies, over 20% of them belong to a poor socio-economic background and many of them are tribals. A glaring truth plaguing our times.
Understanding the burning concern, a CP children's care unit was established five years back. Since then, the unit has given wonderful responses by providing total relief to the children and satisfaction to their parents. This inspired Mahavir Seva Sadan, a 4-decade old icon of philanthropic services to develop a dedicated center that would operate on a larger scale and serve the children with special needs exclusive care services. We, therefore, acquired land measuring 6 bighas at Pailan near IIM Joka, Kolkata to develop this proposed unit with bigger space and a more effective scale of multi-disciplinary services and residential facilities to accommodate the beneficiaries and their parents. The purpose is to rehabilitate these children and educate their parents in dealing with these children which is equally important.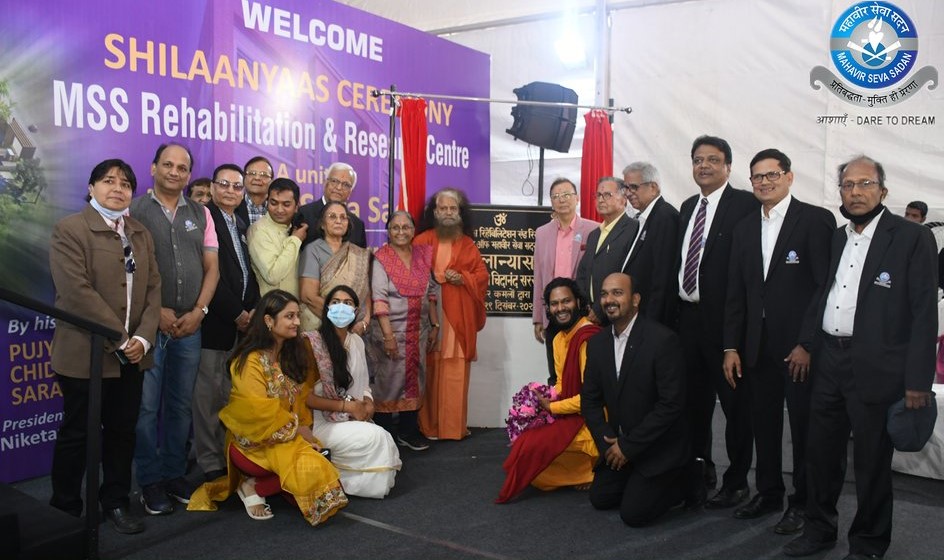 Hence, Cerebral Palsy Rehabilitation and Research Centre.
A 70,000 square feet medical destination focused on Cerebral Palsy (also featuring facilities for varied physical challenges) in Pailan, Joka, Kolkata.
G+4 storied building measuring 70,000 sqft approxArea: 70,000 sqft approxFacilities: Cerebral Palsy Rehabilitation and Research Centre
Block 2 - MULTI SPECIALTY MEDICAL CENTRE
Description text G+3 storied building measuring 16,000 sqft approx
Area: 16,000 Square Feet Diagnostic Centre
G+2 storied building measuring 12,000 sqft approx.
1st & 2nd Floor
Residential Facility for staff/trainers etc.
There will also be a lot of open space which will be used as a playground & Mini Zoo for children.